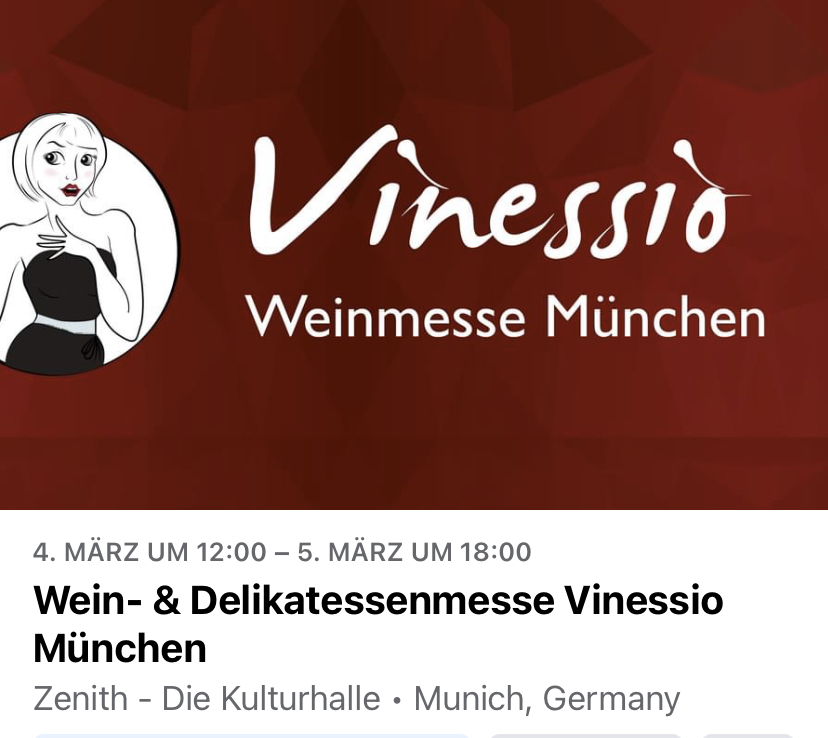 At the beginning of March we will be at the VINESSIO in Munich for the first time, one of the largest wine fairs in southern Germany. The focus is on national and international quality wines, brandies, Prosecco, sparkling wine and secco, delicacies, vinegars and oils, sausage and cheese specialties as well as coffee and roasted products. The fair is aimed at private enthusiasts and trade visitors, invites you to taste, compare and buy from the producer.
We would be very happy to meet you there to taste our wines. It would be a great opportunity to meet again.
More details at: www.weinmesse-muenchen.de
Date : Saturday, 04.03.2023, 12.00 – 19.00, Sunday, 05.03.2023, 12.00 – 18.00
Venue:  Zenith – Kulturhalle Munich, Lilienthalallee 29, 80939 Munich
Tickets: Vinessio Wine Fair Munich (pretix.eu)
Please get in touch / sign up directly for priority tickets
We look forward to hearing from you.
Greetings from Wagram Barbara and Peter Paradeiser