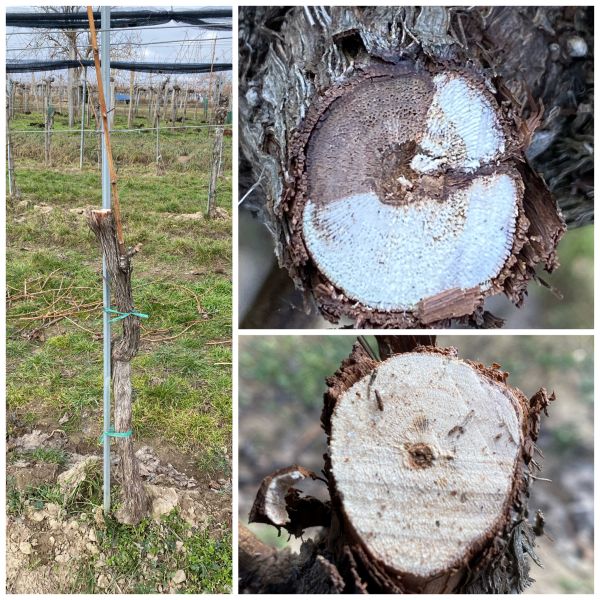 In Hammergraben we have a vineyard that is over 50 years old.
In many grapevines, the trunk below the head is partially withered.
The brown areas show, where the trunk has already died.
Overall, the grapevines are also too high and the foliage wall too low.
However, the Veltliner is GREAT, so we regenerate the vines, cut off the heads and pull up a new vine from below.
This means we have healthy wood again and can build up a higher leaf wall at the same time.