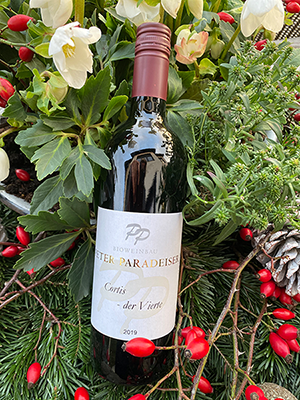 100% Cabernet Cortis a resistant PIWI red wine variety. First firm and piquant, pomegranate and black cherry on the nose and on the palate.
The fine-meshed, elegant style captivates, very good volume, slightly silky tannins and delicate wood in the finish.
The early duck time and the top location Riede Scheibe benefit the wine, it has already matured nicely, but has enormous storage potential.