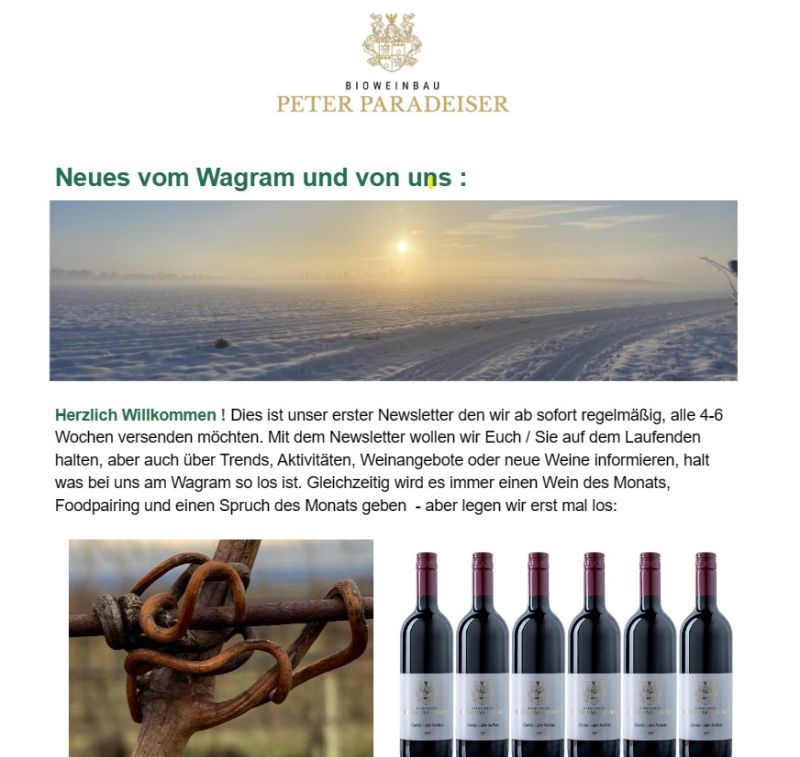 Sign up and be there: Subscribe to our newsletter and you'll always be up to date on what's going on with us.
It doesn't matter whether it's about the winemaker's year, the wine of the month, our food pairing series, new offers or the saying of the month is to inform you is just as important to us as the quality of our wine.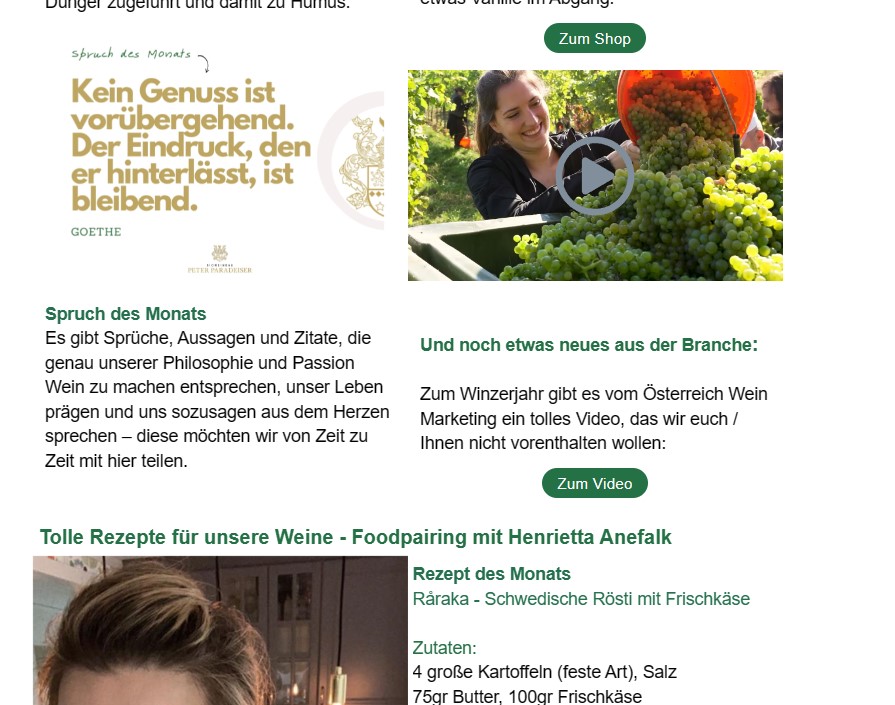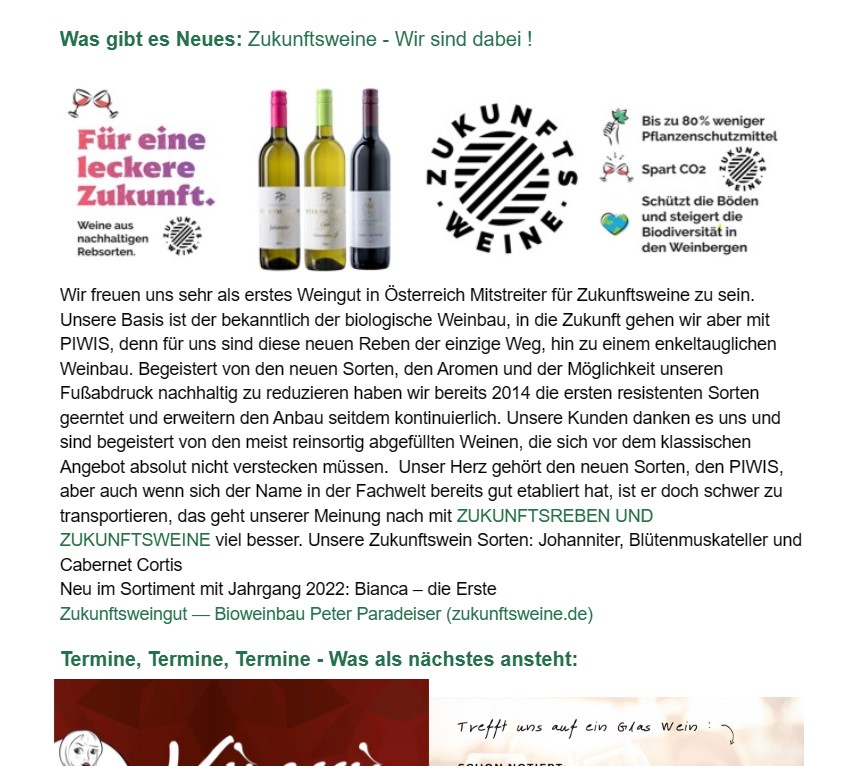 We look forward to seeing you because we love what we do and would love to share this with you !