at the weekend there is again great news to report: This year we also took part in the International Organic Wine Award. The results are now published  and give us a real shower of medals – see for yourself:
3x GOLD for the Gemischter Satz, Grüner Veltliner Schwarze and Alter Franz
3x SILVER for Grüner Veltliner Alte Rebe, Riesling and Sauvignon Blanc.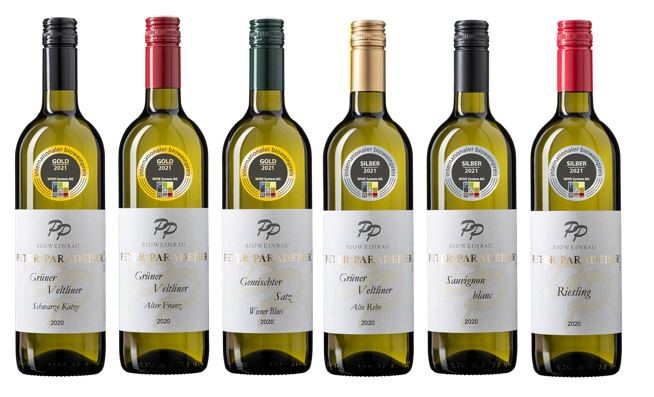 Without exception, all of the wines submitted received awards and I am particularly delighted about the award from GV Alten Franz.
A great recognition of our work and love for organic viticulture, which makes us equally proud.
Link to the International Organic Wine Award: http://winesystem.de/de/organic-wine-award/results/autumn/
Still enough in stock? We are happy to take your orders at Shop | Bioweinbau Peter Paradeiser (peter-paradeiser.at) or by email.