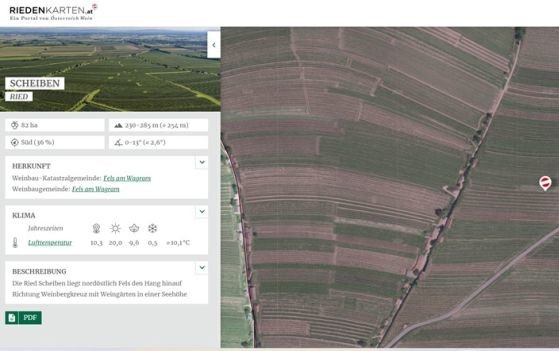 The origin of a wine is of crucial importance in the wine industry.
It is an essential part of quality and is generally closely linked to the terroir of a wine.
The smaller and more specific the area, the higher the attributed quality. In 2018, ÖWM started the project for the uniform digital recording
and presentation of all wine origins in Austria – released 2021.
Here, for example, the Riede Scheiben in Fels – one of the TOP vineyards, where, among others, our Grüner Veltliner, Riesling and Johanniter are.