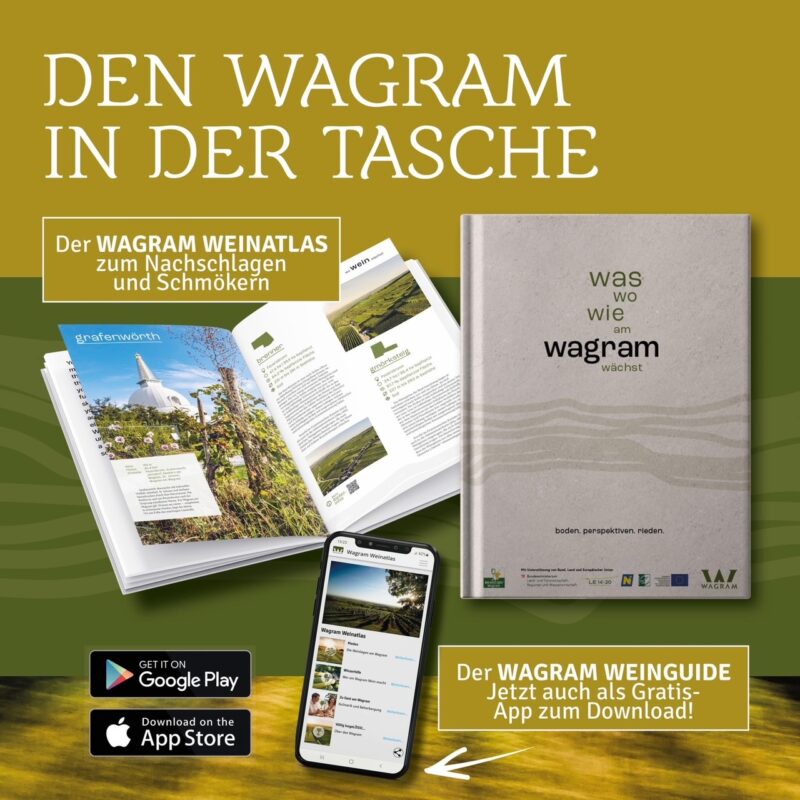 The Wagram in your pocket – 
Wagram Wine Guide
With the Wagram Wine Guide you have the whole of Wagram in your pocket – here you get all the information about wineries, wine taverns, grape varieties, current events and active offers such as hiking, cycling routes, excursions and culinary delights.
You can easily download the free "Wagram WeinGuide" app onto your smartphone – or call it up on your computer at:
https://m.wagramwein.at/content/7772
The Wagram wine atlas has just been published, which lists and describes all 115 vineyards on the Wagram in detail 😎
(Text source: Weinstrasse Wagram).
So just go ahead and discover the Wagram in detail and digitally.